Pharmaceutical & Health Care Labels
Pharmaceutical sector are diversity with many unique qualities for highly specialized applications and stringent specifications. From labelling small diameters, tolerance of sterilization procedures and luminescent label detection to migration-safe adhesives – it all has to be compliant, and Pakar Rekacetak has you covered.
Regulators subject pharmaceutical packaging materials to tough safety requirements to protect consumers' safety and health.
Furthermore, manufacturers and brand owners offer containers in a wide array of shapes and sizes. Labels must provide a perfect seal to glass, cardboard, plastic, metal and other packaging materials with complex curves, sizes and diameters.
Labelling categories in this segment include:
Retail and over-the- counter pharmaceutical labels
Nutraceutical labels – such as vitamins and supplements
Ethical pharmaceutical labels – such as prescription drugs
Healthcare application labels
Medical device labels
Pakar Rekacetak work closely with our supply chains to develop a comprehensive label that meet the following conditions. Among them you'll find:
A low migration characteristic adhesive that complies with recommendations and regulations for labelling HDPE and other polyolefin containers
Storage conditions of up to -80 °C
Ultra-clear films with luminescent detection properties for missing label detection
Labelling face that are thermal transfer printable
Tamper-evident and void materials to secure product authenticity
Products for labelling small diameters, glass or non-glass containers and pouches
Labels for challenging small diameter solutions
Wash-off products for labelling containers in logistical use
Products for healthcare applications, include hanger labels, blood bag labels and patient wristbands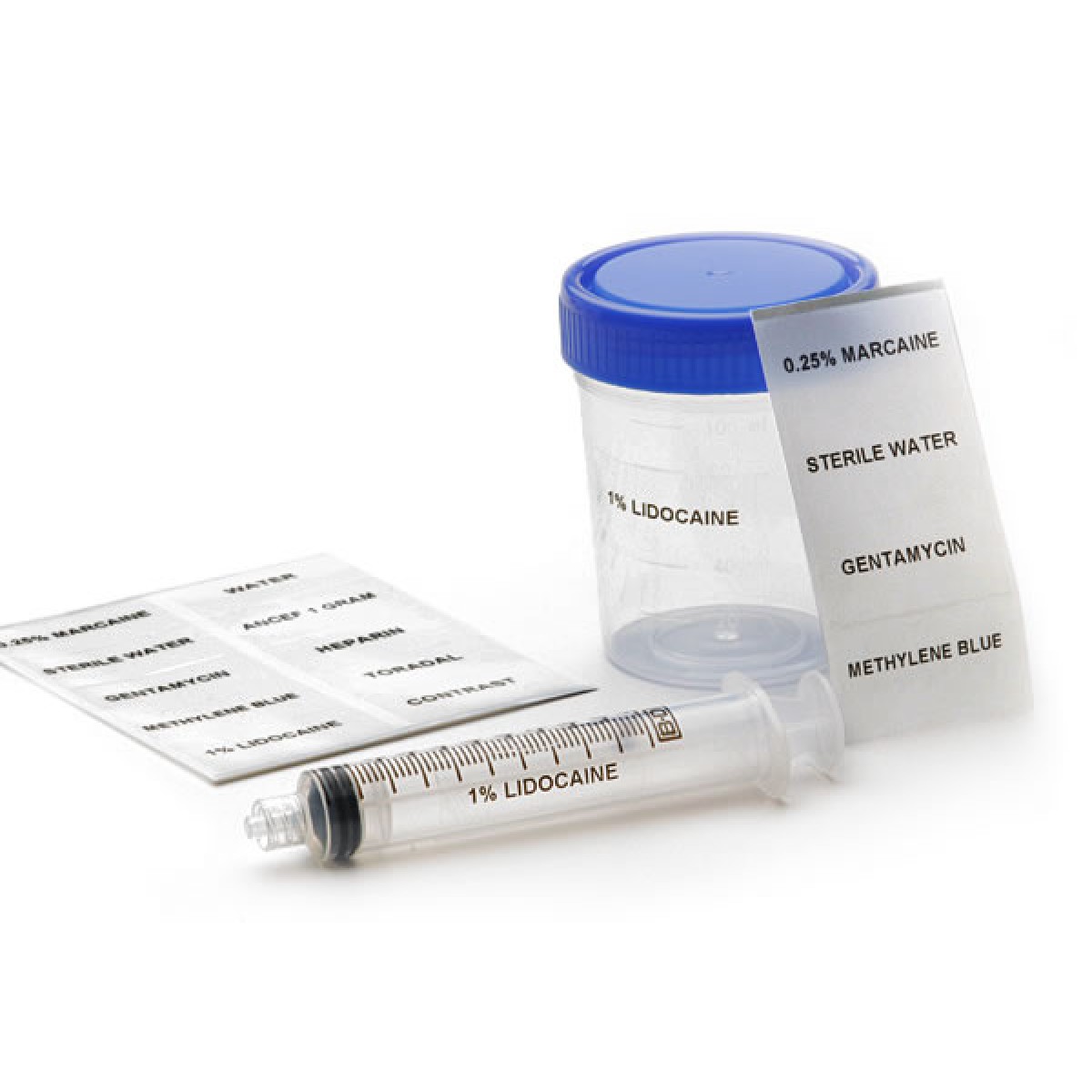 Think thin with narrow-diameter substrates
At Pakar Rekacetak, we work closely with our supply chains to develop products that deliver an exceptional fit and work as a test tube label, or when used with ultra-thin cartridges, prefilled syringes, ampoules and vials.
We know that these different substrates require a customized approach, as labels perform differently on glass than they do on containers made from cyclic olefin copolymer (COC), polyethylene (PE) or polypropylene (PP).
Product traceability plays a vital role in the pharmaceutical industry. As a consequence, pharmaceutical packaging providers typically print batch numbers and expiration dates on labels. End-users, such as retail pharmacists, often print labels on-site and in tight quarters. With their space efficiency and ease-of- use, thermal transfer face materials rule the day. Thermal transfer labels are both highly printable and provide a lasting image, which is essential in sensitive consumer-facing industries.